Planning to start a business together – friend or family?
Our 2 to1 :Alloy and colour change course, is perfect the business for two, a fantastic course offering in depth profitable paint repairs and application techniques, as well as custom colours. Perfectly designed for trainees wanting to start a business together – friend or family.
New advanced courses 2019
I have developed a new, exciting range of fast track top quality advanced training  courses, available to allow your business to grow:
Vehicle body repair :Our latest 1 to 1 bodywork 4 day course
This advanced course is ideally suited for our trainees that have already completed one of our paint and repair courses and now looking for an advanced course to move their business to the next level.
This fantastic course will take you from understanding how metal moves on impact, to how to return with high quality repair methods, covering traditional panel beating techniques, how to control and repair larger dents and finish with filler as required , using the latest dent pulling equipment available for the mobile repairer. Please ask for course details.
New Advanced Courses can be tailored for your requirements – now you are at this stage (after having completed a 5 day course) we can speed things up, use less materials, guaranteed to improve your business, pushing forwards with advanced techniques and tricks.
When you are busy with commitments with trade and private work, these courses can fit in perfectly with your work schedule. Advanced courses can be one day, or more – ideal for those traveling a fair distance, why not stay overnight (maybe we can make time after training to catch up, squeeze a beer in and bite to eat!)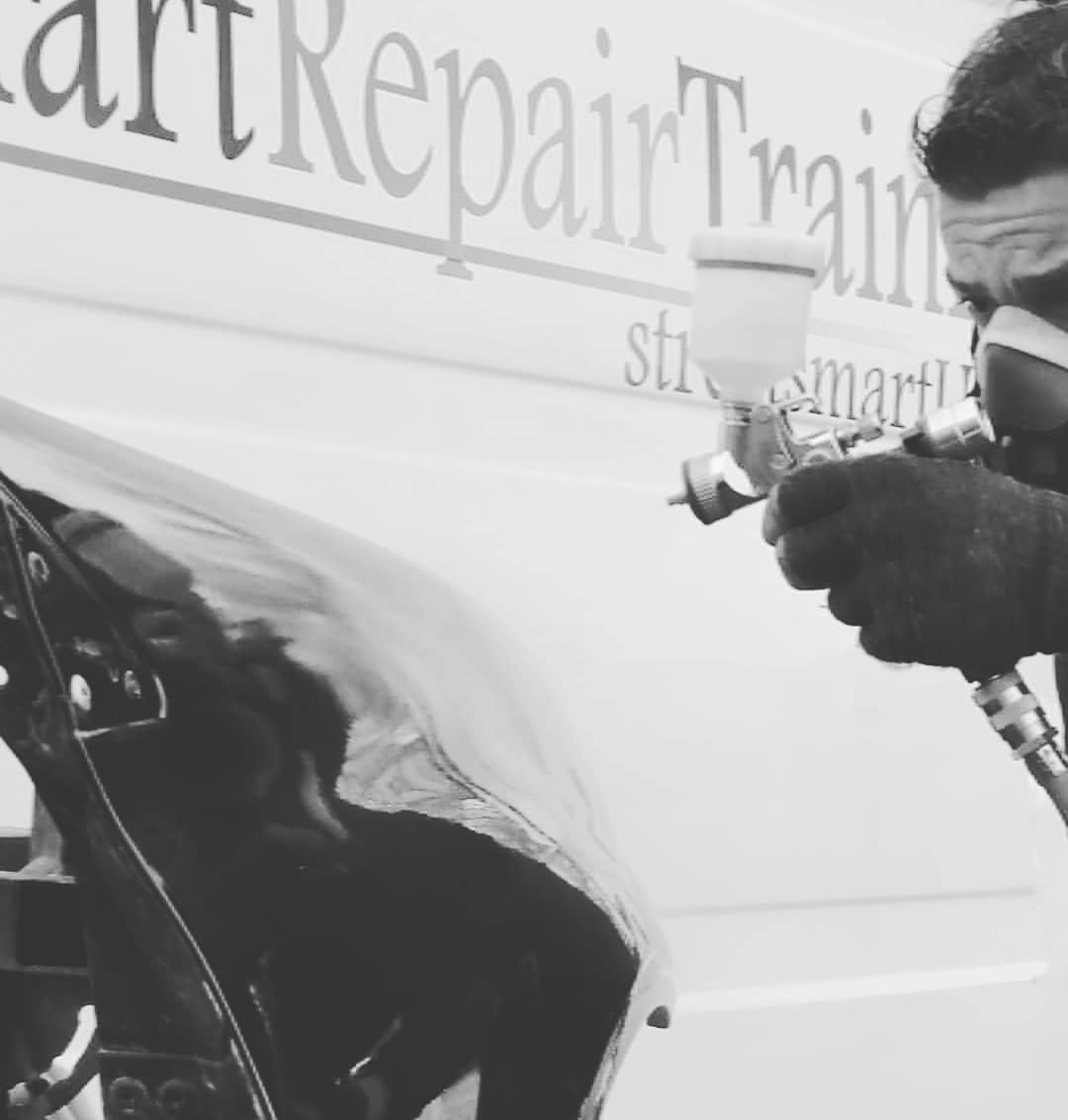 1 Day Courses:
Guaranteed to speed up your alloy repairs, fantastic for deep kerb damage including alloy wheel custom colour change techniques – offer your customer base a complete new range of colours.
• Refresher – As you know there is a lot of content to remember, and it's no problem if you need some methods refreshing. Included in all the courses I offer is a full free after training support over the phone, but if something is bothering you or having trouble with come down with let's get it sorted, and move on with one of the advanced courses if we have time.
• Dealing with larger plastic repairs and controlling filler including swage line repairs, cracks, splits and heat reforming as you know they don't come up every day, but when they do can be a pain!
Anybody that has been on one of my 5 day 1 to 1 courses will understand that the days will be long and jam packed with content, compressing the best high quality repair methods and transferring them over to you as quickly as possible.
We are pleased to announce the completion of our container workshop creating a beautiful low cost solution, ideal for the Alloy wheel refurbishment business. Something a little different, portable, insulated and office complete with a VW reception desk!
A big welcome to our group!
The training courses again this year have gone from strength to strength, achieving high quality repairers.
Keep track of latest products and offers on here, on our Facebook Page https://www.facebook.com/smartrepairtraining