Check out our new courses being released an exciting Alloy wheel and colour change, Bumper repair and paint totally hands on courses, jam packed with information, tips and tricks, including:
How to run a successful business, with options of working with both trade and private, how to get and secure work, advertising van set up design advice (perfect for starting a small business). all with our usual full after course support
I would like to take this opportunity
With our style of personal training, not in groups or large class rooms, our focus is to continue providing the excellent 1 to 1 training we have offered over the last 12 years
Unlike any other training company :
I really do love this trade , you will find when you meet me its not about money ,putting bums on seats, hard sell, and bull, I genuinely want you guys to succeed and I will do anything I can to help make this happen for you.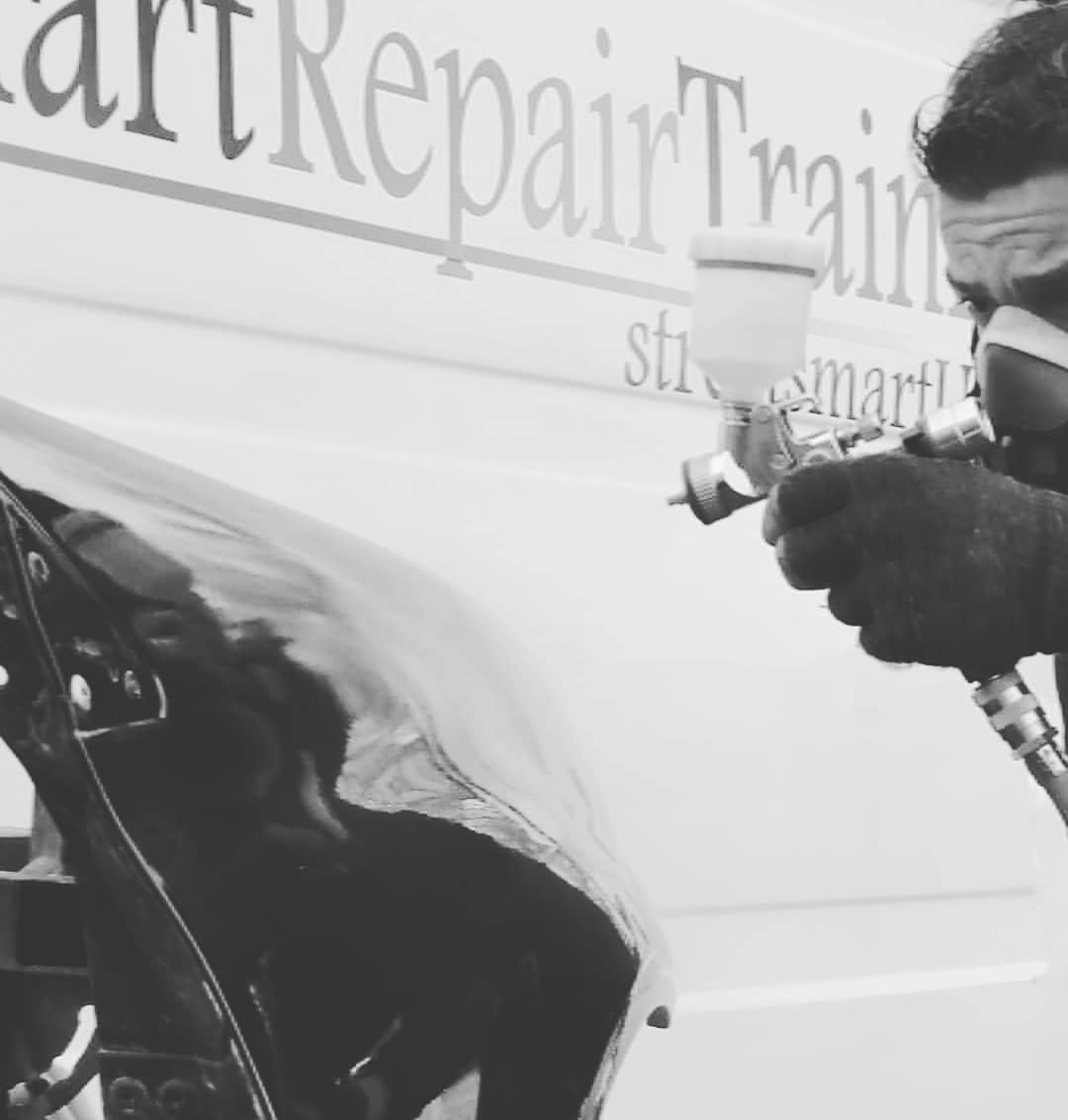 Picture: trainee Paul Moris from Guns and Hoses.
https://www.facebook.com/smartrepairtraining